Semi-Truck Accident Lawyers in Fort Lauderdale, Florida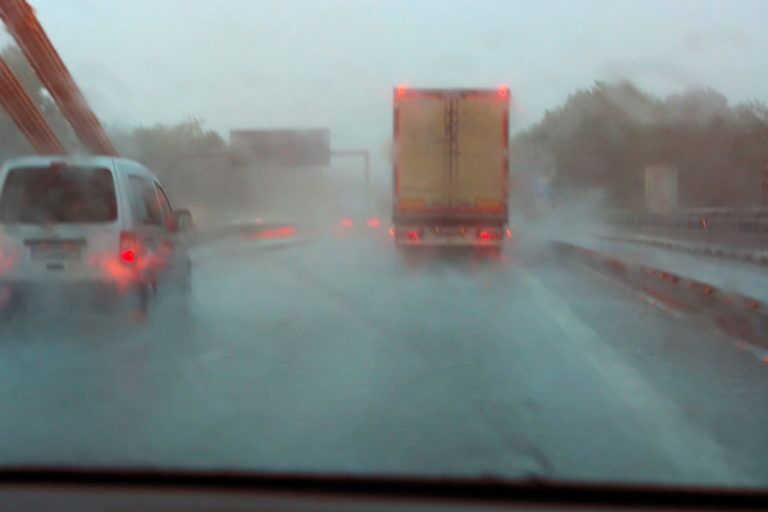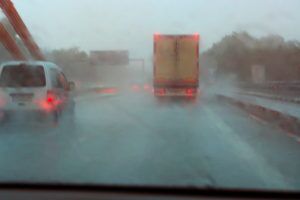 According to Popular Mechanics, there are 5.6 million tractor trailers on U.S. roads. Semi-truck refers to the front part of the truck, the part of the truck where the driver's cabin is located. The trailer is the part of the truck where the transported goods are stored. The truck is comprised of two parts, the semi-truck, which is where the driver is located, and the semi-trailer, where the goods are stored. The average semi-truck will cover approximately 45,000 miles in a given year, but the estimates put forth by the Federal Highway Administration are also much higher.
These trucks are heavy. The average trailer can weigh as much as 80,000 pounds. It is no wonder why accidents involving these trucks can be so devastating. With the sheer weights involved and the sheer number of miles these trucks travel, yearly accidents are inevitable across the industry, though many can be avoided. Truck accidents can be devastating for victims and their families. Victims may suffer serious and life-altering injuries, families may struggle to pay bills, and many may not know where to turn after a crash. If you or a loved one was hurt in a semi-truck accident, contact Madalon Law. Our semi-truck accident law firm works closely with victims and families to help them seek damages and protect their rights after a crash. We offer clients a free case review and we only get paid if you win. Contact us today to learn more.
Types of Semi-Truck Accidents and their Causes
There are many different types of truck accidents. The vast majority of truck accidents occur due to human error. These accidents can result in serious injury or death. Here are a few:
Jackknife Accidents. If a truck driver brakes hard and fast, or is traveling too fast, the truck can jackknife. In an accident like this, the semi-truck's trailer turns and forms a 90 degree angle with the truck's cabin. Jackknife accidents can occur because a driver was speeding and needed to suddenly brake, or when a truck's anti-lock brake systems fail. Anti-lock brakes can fail because of poor maintenance, a failure of the truck company to maintain its vehicles, or due to errors of repair or manufacture. Jackknife accidents can be incredibly deadly to other drivers on the road, because they can be unexpected and can affect multiple lanes of highway traffic.
Rollovers can occur if a truck driver accidentally goes off the road and then tries to correct by going back on the road. These accidents can be deadly, both for truck drivers and for others on the road. Truck drivers can drift off the road due to fatigue or due to a failure to abide by federal hours of service laws. If you or a loved one was hurt in a truck rollover accident, the semi-truck lawyers at the Madalon Law Firm in Fort Lauderdale, Florida can review the truck driver's logs and shipping schedules to see whether the driver was following hours of service laws.
Tire Blowout. If a truck company or driver fails to check tires and change tires regularly, the truck can be at risk of a blowout. Sometimes truck companies try to cut corners by using used tires, which can lead to a blowout. Tire blowouts are often the result of an overloaded truck. Another cause of tire blowout occurs when tire pressure isn't regularly checked. If the tire pressure is too low, the rubber can overheat, eventually leading to a blowout. The risk of tire blowout is that the driver can lose control of the vehicle. Drivers must be properly trained to manage blowouts, but because they are so rare, drivers may not always react properly. Interestingly, when a tire blowout occurs, drivers should not hit the brakes right away, but instead should accelerate a little to maintain proper momentum, regain control, and then slow down steadily before pulling over. If you were hurt in a semi-truck accident due to a tire blowout, the Madalon Law Firm are semi-truck accident attorneys in Fort Lauderdale, Florida who can review maintenance schedules to determine whether a blowout might have been the cause of your accident.
Blind Spot Accidents. Trucks need to change lanes. However, if the driver does not see another driver in its blind spot, tragic accidents can occur. Drivers can decrease their risk by only passing trucks on the right side, and by understanding where truck blind spots are located. Still, truck drivers have a responsibility to be trained in how to manage their blind spots safely.
Lost Loads. Semi-trucks are at risk of lost loads. If trailers are not properly secured, a truck can lose its trailer on the road, which can lead to accidents with other vehicles.
Under Ride Accidents. If a truck stops suddenly, and a passenger vehicle behind the truck cannot stop in time, the passenger vehicle can become pinned under the car. These under-ride accidents are often deadly because the top of the car becomes crushed.
These are just some of the kinds of truck accidents that can occur. As you can see, in many cases, these accidents occur due to driver error, due to improper maintenance, or due to improperly loaded trucks. If you or a loved one was injured in a semi-truck accident, you may have important rights under the law. For example, you may be entitled to seek damages for your medical expenses, lost wages, and pain and suffering. Madalon Law is a semi-truck accident law firm in Fort Lauderdale, Florida who works with families and survivors of these accidents.
Protect Your Rights
Truck companies make billions every year. If you or a loved one was hurt in a semi-truck accident, the truck company, driver, or insurance company may be responsible for paying you for your damages and losses. Semi-truck accident claims can often be complex because of the laws and regulations that govern truck drivers. Madalon Law is a semi-truck accident law firm in Fort Lauderdale, Florida who understands the laws that truck companies must follow and can hold companies accountable when they cut corners or violate the law. If you've been hurt, contact a compassionate and caring truck accident lawyer in Fort Lauderdale, Florida today. Madalon Law offers free case reviews and only gets paid if you win.
Fort Lauderdale Semi Truck Accident Lawyers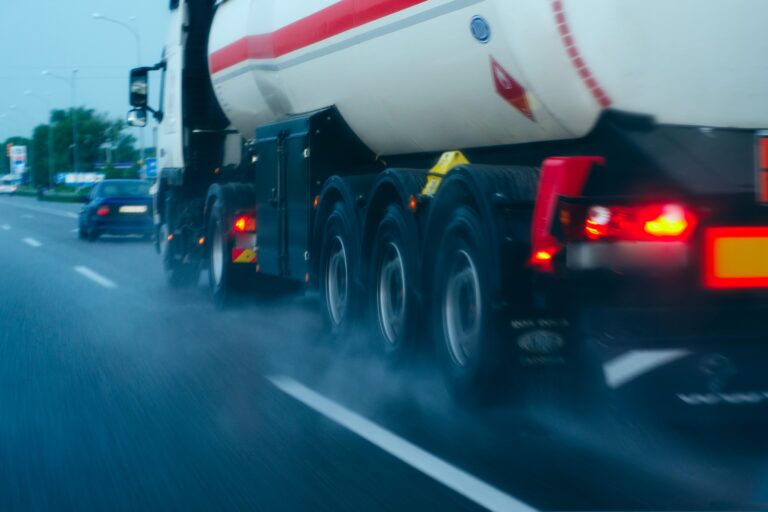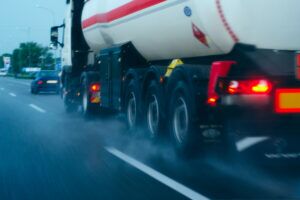 The impact a trucking accident can have on an individual and their family is often significant. The recovery is usually lengthy and can be a real challenge financially. What's worse, the trucking insurers will attempt all kinds of tactics to try and avoid paying you what you deserve. In this article, Madalon Law will uncover the top four ways insurance companies try to avoid paying victims or the strategies they use to underpay on settlements.
We hope that you know that there is help if you've been involved in this kind of accident, and we welcome your calls and inquiries at our office. This is not the time to try and take matters into your own hands, as you may leave a significant amount of money on the table if you don't have the proper legal guidance. With that being said, let's look at how these trucking insurers can hurt your chances of a fair settlement.
Friend Before Foe
Most truck insurance adjusters will take on a friendly role when they first attempt to speak with you about the accident. They will say they care deeply about what happened and that they'll work towards getting a resolution to your claim. They are trained to do this. They will attempt to get you to make a statement about the accident and use a line of questioning that will work in their favor.
The truth of the matter is, adjusters exist almost solely to find a way to pay you less or deny your claim altogether. This is also the case for adjusters at your own insurance company who you will likely file a claim with first. They will ask a lot of questions to see if they can poke holes in your story or find some kind of data point that suggests you might be liable.
After they get the details they need, they will turn foe, and start using what you've told them against you. This is to scare you or get you to cave for a smaller settlement.
The Takeaway – Don't speak with the insurer until you've consulted with a semi truck wreck lawyer in Fort Lauderdale.
They Play Dumb

These adjusters know that you will need evidence from them in order to build your case. They will try to either push that information off or even tell you they can't find it. By law, truck drivers have to keep logs about their time on and off the road. Their log-book data is crucial information to build a case, and the insurer knows this. Within that data, the reason why you were in an accident can be revealed.
For example, if the driver failed to take rest stops required or didn't do pre-check inspections on their truck, that can point to negligence. Some companies have been caught tampering with electronic or paper records or not handing over black box data from the trucks to avoid paying out higher damages.
If the truck insurer isn't asked for data, chances are they are not going to hand it over freely. This means, if you don't have a semi truck wreck attorney in Fort Lauderdale retrieve this information, they trucking company adjuster isn't likely going to offer it up to help your case.
The Takeaway – A Fort Lauderdale semi truck wreck law firm will know how to recover this critical data, so you get what you need to build a successful claim.
Delay in Game

One of the most common ways to deny victim's compensation is to delay the game. This means they will avoid phone calls, give you excuses as to why things aren't moving faster, they'll site company policies that put off a resolution, etc. This is all in the name of trying to wear you down, so you either abandon the whole claim or get you to settle for less. While your medical bills pile up, they will see just how far they can push you around before you take whatever they offer.
Your Fort Lauderdale semi truck accident law firm will be familiar with these tactics and won't let the company take you on a ride. Their job is to be aggressive for you, so you're not consumed with trying to manage your case on your own.
The Takeaway – An attorney will place pressure on the company, so you're not taken advantage of. Thorough legal guidance will go a long way to get you the financial damages you deserve.
Lowball Offers

Another typical game the insurance company will play, is making a lowball offer. They will make it sound compelling and that you're getting a great offer, but chances are, it's a pittance for what your claim is worth. They might even run down all of the ways you can use the money to recover, leaving off things that you might not have thought about.
For example, with their poor offer, you might be able to cover the MRI you had to get but what about the earnings you lost while out of work? Further, what if your spouse had to go back to work or find a second job to make up for the loss in income? These are just two small examples of things that you should be compensated for.
The Takeaway – Chances are if the insurer made an offer right out of the gate, they know they are at fault. Don't take the first offer until you speak to an experienced semi truck accident attorney in Fort Lauderdale, so you don't take less than you deserve.
It's unfortunate, but trucking insurers try all kinds of ways to get you from pursuing your claim. They may even state that an offer, is their final one, leaving you feeling helpless and with a pile of unpaid bills. Don't fall for it. Call or connect with the Madalon Law office today so we can get you the money you deserve.